About Hemp Yoga Mat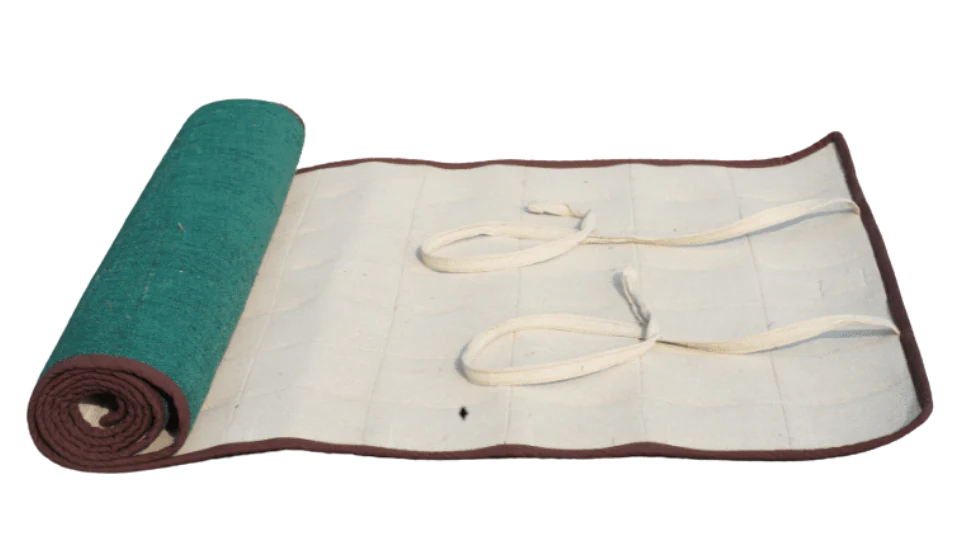 Yoga has been prevailing worldwide, with people practicing it daily to feel energetic and fresh. More and more people are now moving toward Yoga, practicing it differently i.e; stretching or meditation. Therefore, it is important to have a quality mat for yourself if are a Yoga lover. In this context, we do have a product known as Hemp Yoga Mat which is widely used by those who exercise Yoga on a daily basis. In fact, Hemp mats are revolutionizing ordinary Yoga Mats by providing much stronger mats in the form of Jute and Hemp. Hemp Yoga Mats are moisture free resulting in a more hygienic mat that repels unpleasant odors therefore perfect for that sweaty hot yoga sessions.
Hemp Yoga Mat is made up of Jute and Hemp which is even visible to the naked eye. The thickness of the mat is just on point which makes it quite comfortable and easy to workout on. Similarly to talking about its durability, it can be honestly said that its durability is unmatchable. The material used is eco-friendly and does not feel uncomfortable to joints and bones.
Pros:
One of the primary benefits of the Hemp Yoga Mat is the thickness with which it comes. The quality of the thickness is superb and does not get compressed permanently. It does not make one's back feel painful but provides an effect of slight push which is the essence of Yoga.
What makes it anyone's favorite is the Eco-friendly material of Hemp and Jute. It is the most eco-friendly crop to grow. It grows quickly and does not require a lot of insecticides and pesticides. It also replenishes the soil which is why it uses little water to grow and is also a renewable crop. This factor makes people like these bags
The quality used in the Hemp Yoga Mats reflects how comfortable material Hemp is and how does it prove to be a source of comfortable Yoga sessions. Also, the thickness adds up to the comfort level of Hemp Yoga Mats.
The most prominent reason why people prefer Hemp Yoga Mats as compared to conventional plastic Yoga Mats is the durable quality of Hemp. Hemp is stronger than other materials thus providing Yoga mats a durable life that ultimately lasts longer.
Due to its nature and how it is designed, it is a perfect choice for all people. It is not only perfect for those who exercise different kinds of yoga but is also beneficial for people who love to work out at home or in parks.
More of a treat for those people whose skins are sensitive because it treats so well any skin.
It does not feel sticky to the back of your body, unlike other Yoga mats.
A lightweight product, which is why it can be taken on trips too if you can not afford to miss your Yoga sessions.
Cons:
Hemp Yoga Mats are also prone to wrinkles which is why it has to be kept with a little care.